23 July - 28 July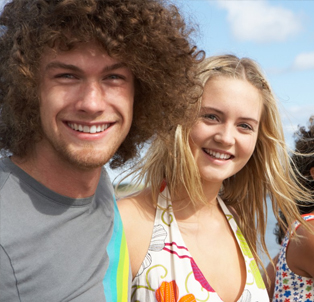 Our Mission
To provide a positive atmosphere for children to learn English in a friendly environment where everyone can truly be themselves. We offer life-changing adventures and lifelong friendships to encourage personal growth, inspire self-confidence and develop teamwork. The camp experience is about being a part of something special that children can cherish for years to come.
How do we achieve our goals
We do everything possible to make the camp feel like an adventure. The 'Adventurers' stay in clean and comfortable accommodation with children of the same age, boys and girls in separate huts.
We aim to make each camp a life-changing experience for our guests, giving them the chance to improve their English language in the kind of atmosphere where everyone can truly be themselves and learning seems to just come naturally.


Dynamic Friendships
At the Adventure Camp children will build relationships that would be hard to develop in a school setting and life long friendships are very easily started during this kind of experience.
Try something new
Our adventure activities encourage children to take healthy risks and use their initiative, discovering their inherent talents and being rewarded for their successes. They'll also experience new activities and sports they may never have seen before, let alone tried.
Improving language
The overall objective of the Adventure Camp is to improve the English level of all the 'Adventurers' who attend. This is achieved through a well-designed and structured learning program during their time on the camp. The language program will include a mixture of classroom and outdoor-based learning including vocab, conversation and grammar.
What's on the agenda?
The camp is situated in Obervellach in the Mölltal and will take place every summer in July and August.
The English Coach, who has been providing a professional English service in Carinthia since 2002, will be hosting the camp this summer over the five-day program. The week will include 5 nights accommodation with full board.

After breakfast each morning, the group will meet with their language teacher who will conduct a series of both classroom and outdoor lessons including a mixture of vocabulary, conversation and grammar. Lunch will then be served before they begin the adventure part of the day. Each day will consist of a different adventure activity and will take place most of the afternoon. Students will then have some free time prior to the evening meal to relax and play or perhaps call parents. Dinner is then served and finally a campfire to end each day. There will also be a treasure hunt event on some nights before bed-time. Throughout the day the 'Adventurers' are fully supervised by the professional and experienced staff who are naturally all native English speakers.

The adventure activities will include some of the following:

Rafting on the Möll, a canyoning trip in Fragantbach, motivation and team building on a rope course,(kletterngarten) an afternoon of Ultimate Frisbee presented by the one and only Carinthian Ultimate Frisbee team, Disc Fiction. There will also be an orienteering afternoon event, which will take place in the woods surrounding the camp.
Professional Staff
The dedicated staff are at the heart of the experience and we aim to surround the 'Adventurers' with positive role models who will create and lead the children through this unforgettable and enriching experience. At their core, they have a passion for helping the 'Adventurers' grow and learn while having fun and making friends.
All of the team has previous experience working at schools in Klagenfurt and Villach. The EU Gymnasium, Slovenian Gymnasium, Körner-Schule, Lerchenfeld Volkschuleschule, Spittalberg Volkschule to mention just a few. Some of the team also has experience in the University of Klagenfurt and the Fachhochschule Karenten as well as other English kids camps in Austria.
Our team is more than a group of individuals; they are teachers, coaches, consultants, friends, family and role models.